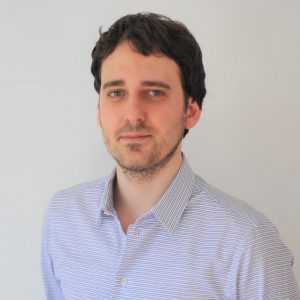 Ric is a Postgraduate Researcher in the final year of his PhD with the Design and Manufacturing Futures Lab. His research is focused on the applications of remanufacture to product prototyping.    
Ric was awarded a Master's by Research, MSc(Res), in General Engineering for research into the development of a Cryogenic healthcare device, and holds an undergraduate degree in Engineering Product Design (BSc).
Ric's interests are in Philosophy, Cognition, Generative Design, and Artificial Intelligence with relevant publications in these fields. His works during the pandemic received international acclaim for contributions to the Open-Source Ventilator Project, and PPE recycling initiatives. Outside of the office he is the founder of the Generative Machine open source self-generating machines project and start-up.      
Ric is a Queen Elizabeth Prize for Engineering Ambassador. 
Projects
Project Clean Access – COVID-19 initiative funded by the Royal Academy of Engineering.
Publications
Recent Posts