As the PhD draws to a close, I have produced a demonstration video of the Brixelation tool. It allows Hybrid Prototypes (LEGO + FDM Printing) to be easily created from 3D geometry.
The flow diagram below shows how the tool works.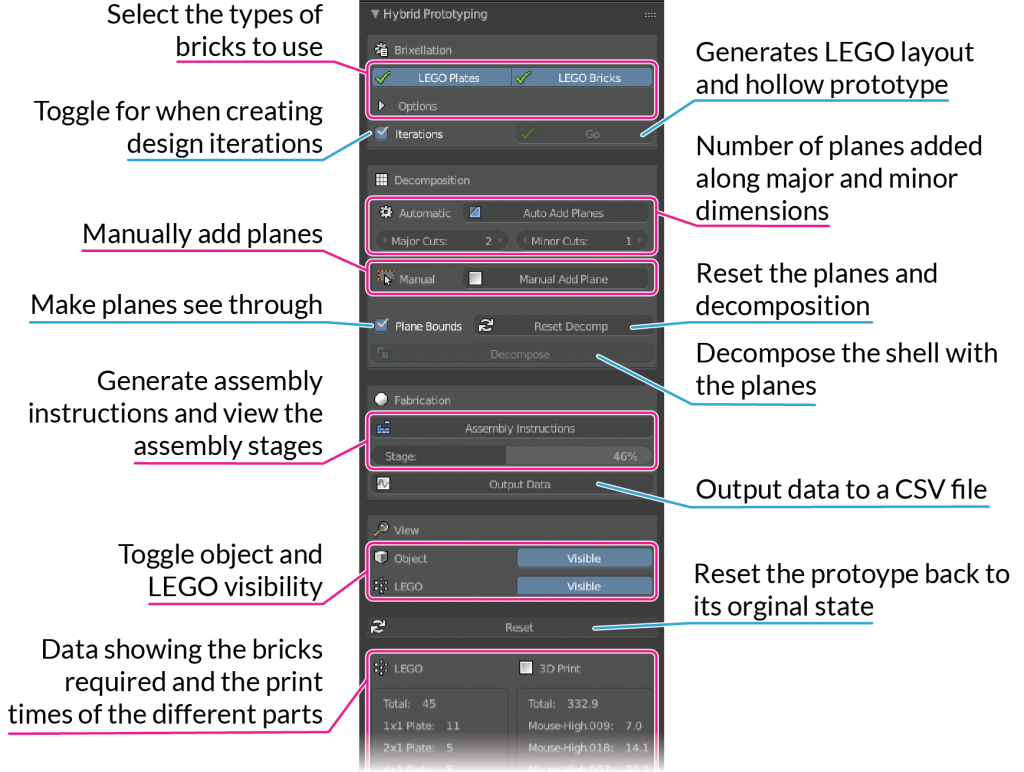 This tool was created as a Blender plug-in – leveraging the powerful functionality of the Blender library for manipulating and modifying 3D geometry.
The code can be found in the Git repository: https://github.com/skidave/brixelate