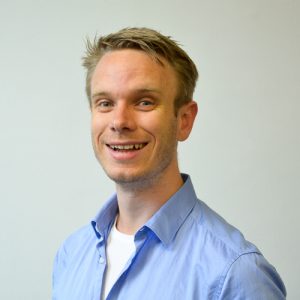 Chris Snider MEng PhD FHEA
Chris is a Lecturer in Engineering Design and Manufacture. His areas of interest include the physical / digital divide, deskilling the engineering design process, and the next generation of computational design systems.
Chris has been a member of the Design and Manufacturing Futures Lab since its inception, first as a post-doc researcher, and now as a Lecturer and Project Lead. His work areas have ranged from technical engineering design processes, to big-data analysis and real-time analytics of engineering progress and performance, computational design and interaction systems, effective global engineering management, and creativity and innovation in complex and constrained design scenarios.
This has given him expertise in how engineers can and should design in a world of ever more complex machines and systems, and how the next generation of processes and cutting-edge computational systems can enable them to produce outputs that meet the needs of the future.
He is particularly interested in how we can bridge the physical / digital divide in design, and use computation to increase capability while reducing the workload and skill requirements of engineering activities. Through his work he aims to enable engineers to work rapidly and effectively in both the digital and physical worlds, supported by cutting-edge systems that automatically analyse ideas and designs, suggest solutions, monitor progress, and perform simulations and tests, giving engineers the freedom, knowledge, and capability to explore the design space and generate innovative, high-performance outputs.
Projects
The Language of Collaborative Manufacture – Developing cutting-edge analytics for real-time, automatic monitoring of large-scale engineering processes and projects.
Digital – Physical Twinning – Creating a fully integrated digital / physical toolchain for engineering prototyping, enabling engineers to design, test, and evolve their ideas in any medium at any time.
Modular Prototyping – The PhD work of David Mathias, looking at mixed approaches for rapid manufacture of engineering prototypes.
Anarchic Manufacture – The PhD work of Andrew Ma, looking at using anarchy and agent-based modelling to control the factories of the future and enable efficient mass manufacture of bespoke products.
Artefact-Based Information Navigation – The PhD work of David Jones, looking at using 3D models as a medium for exploring engineering information in large and complex systems and machines.
Latest Publications
Recent Posts