The tenth International Conference on Design Cognition and Computing (DCC'22) was held in Glasgow this year. A DMF lab contingent was in attendance to present two papers:
Dimensions of Prototyping Knowledge: Characterising Prototype Evaluation Methods and Their Contributions to Design Knowledge. Ricardo Real, Chris Snider, Mark Goudswaard and Ben Hicks
Research Questions in applying Quantum Computing to Systems Design. James Gopsill, Oliver Schiffmann and Ben Hicks
And two posters:
Investigating the Neuro-cognitive Differences between Digital and Physical Prototyping with Lego. Mark Goudswaard, Adam McClenaghan, Louise Larsson, Lucy Goudswaard and Ben Hicks

Can you Graph CAD? Are Graph and Graph Databases the Future of CAD? Peter Rosso, James Gopsill, Stuart Burgess and Ben Hicks
It was an incredibly successful conference for the lab, with Peter winning the best poster prize and Ric's paper named as the runner-up in the best paper prize for its contribution to design computing. All presentations and posters received a great reception and feedback from the community. It was great to see everyone in person again and to discuss our work with the broader research community face to face.

Peter reflects on his experience at DCC22: "I have attended a few online conferences, but this is the first time I feel so energised and excited about my work. The ability to meet people in person and personally ask them questions about their work was hard to experience during online conferences. Moreover, having my poster win an award was a surprise, and it will give me even more motivation to finish writing my thesis."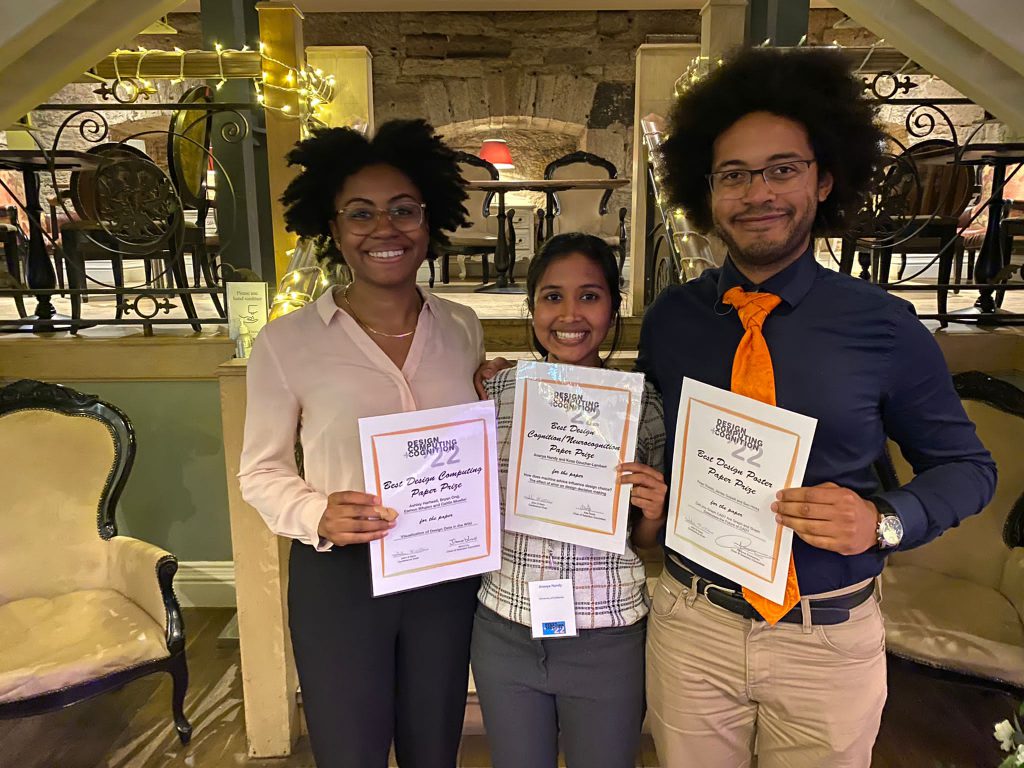 Both Ric and James presented during Wednesday's sessions receiving great feedback on the lab's work and its implications on how we may design in the future.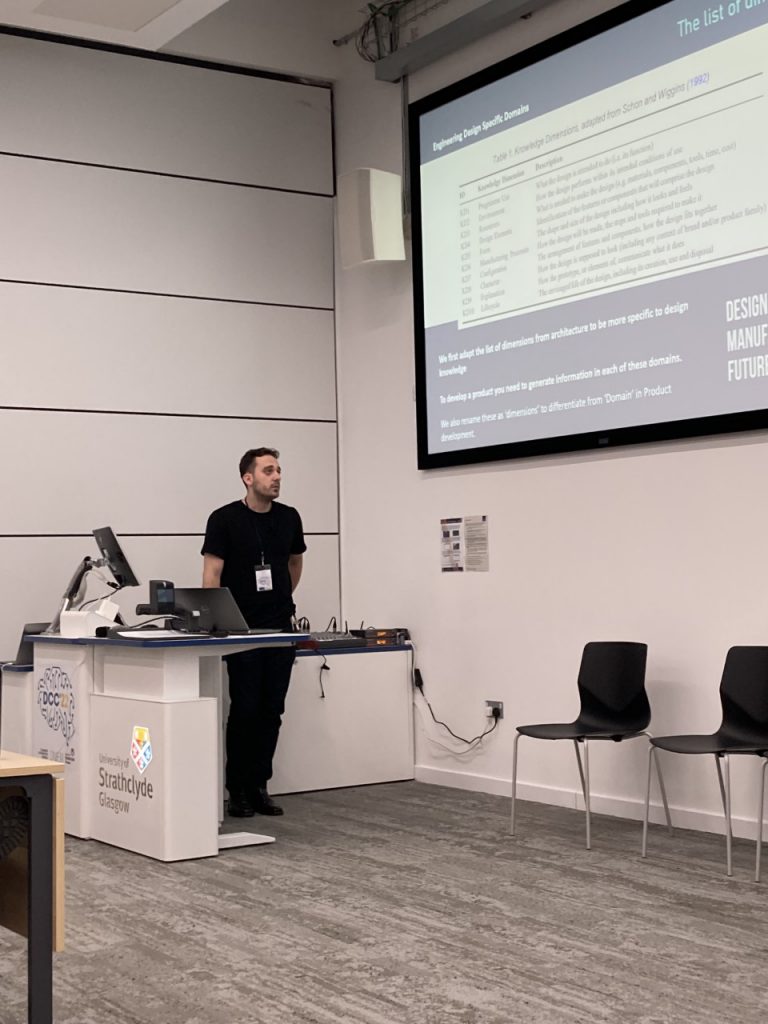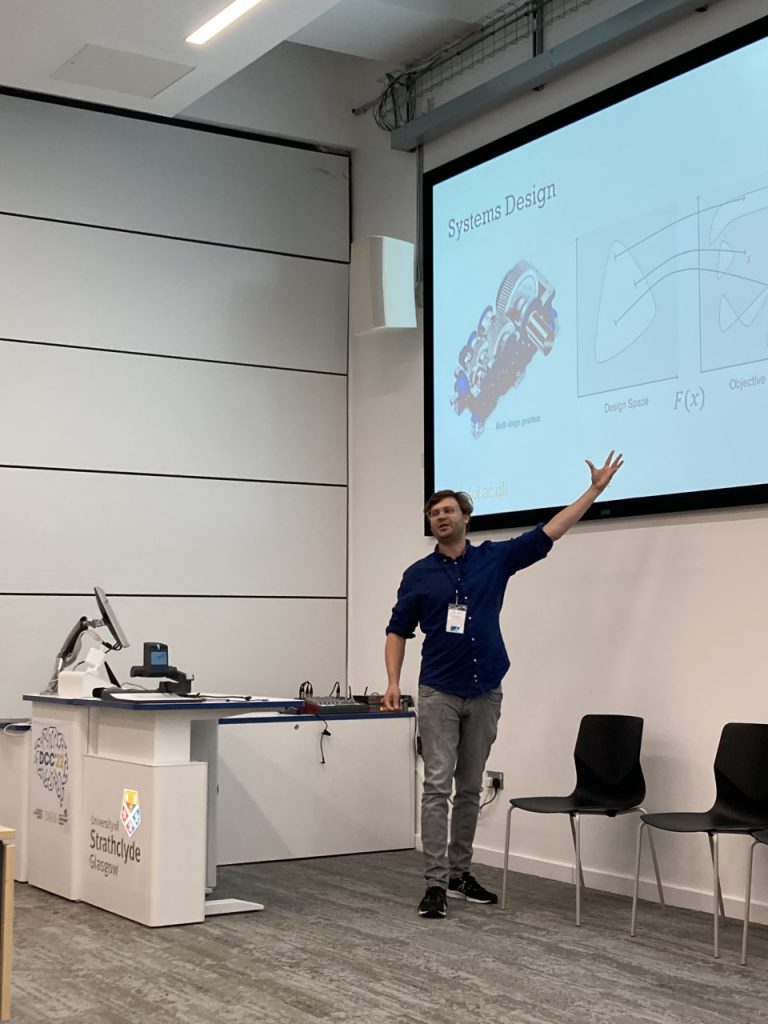 Also attending were our two new PhD students – Adam McClenaghan and Oliver Schiffmann. Here are there thoughts on the conference and what there take aways were as they start out on their PhDs.
Adam McClenaghan thoughts: "Over the last few days, I attended the DCC'22 conference in Glasgow. It was my first experience at an academic conference, and I thoroughly enjoyed it. There were many interesting and diverse presentations covering a wide range of research areas, and the poster session provided a great opportunity to engage in lively discussion about some of the work I have been completing over the past year. One of the highlights was getting the opportunity to meet academics from all over the world, with varied research interests who were all keen to share thoughts and ideas. I came away from the conference full of ideas and more excited than ever to begin my PhD studies."
Oliver Schiffmann thoughts: "DCC 22 has provided me with an insight into how quantum computation for systems design fits into the wider field of design. It was interesting to see the problems the surrounding field is currently facing and speculate as to how quantum could help address them. The conference highlighted the novelty of quantum computation for systems design to me – a valuable lesson as I embark on my PhD in the same field. This will undoubtably be an influence as I move forward, especially on how I report my work."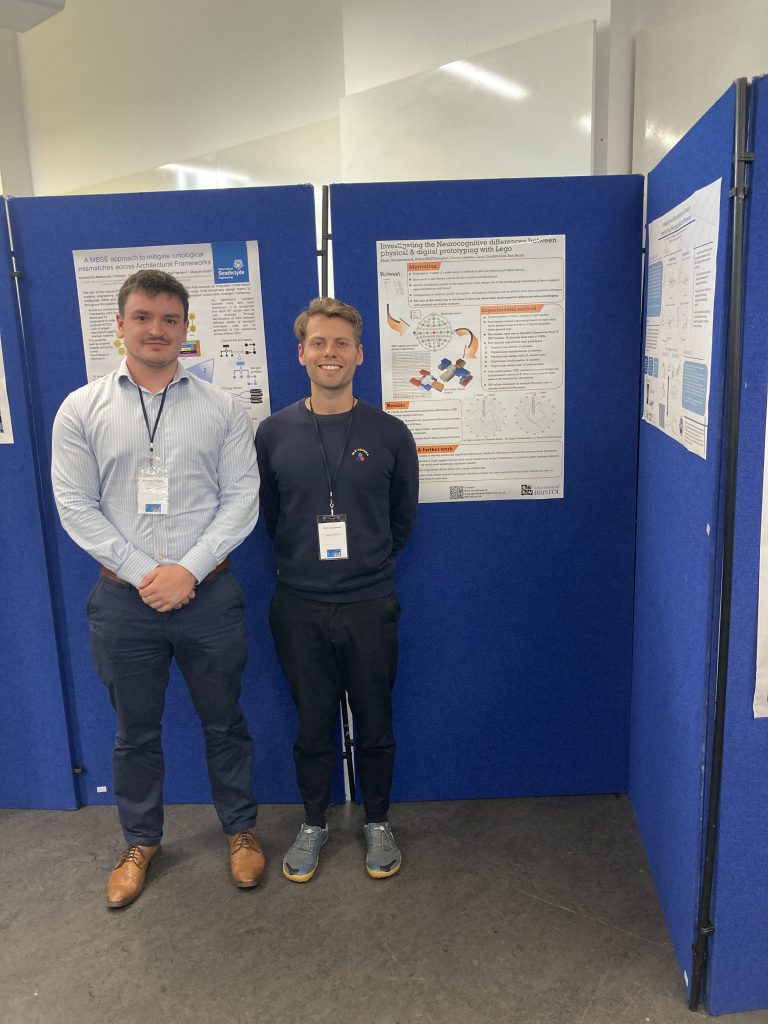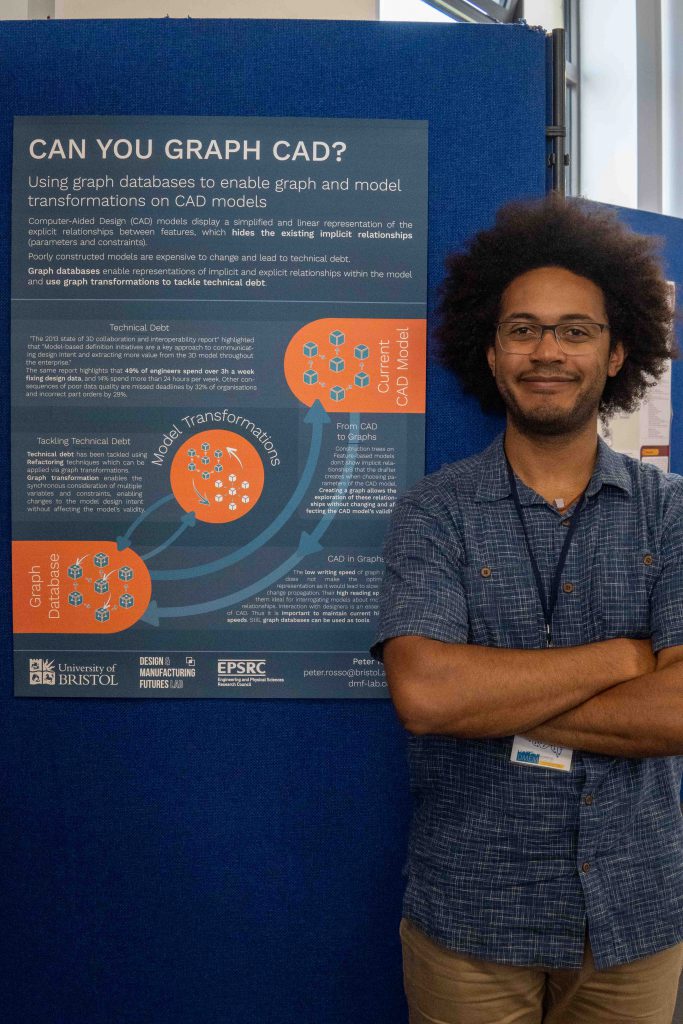 The poster session involved a 90-second pitch of your work followed by an hour of open discussion with colleagues visiting and commenting on your work. It was a great networking opportunity and we will be following up with research groups from across the world to build collaborations to further investigate design cognition and design behaviour through the analysis of interactions with digital tools (e.g., CAD).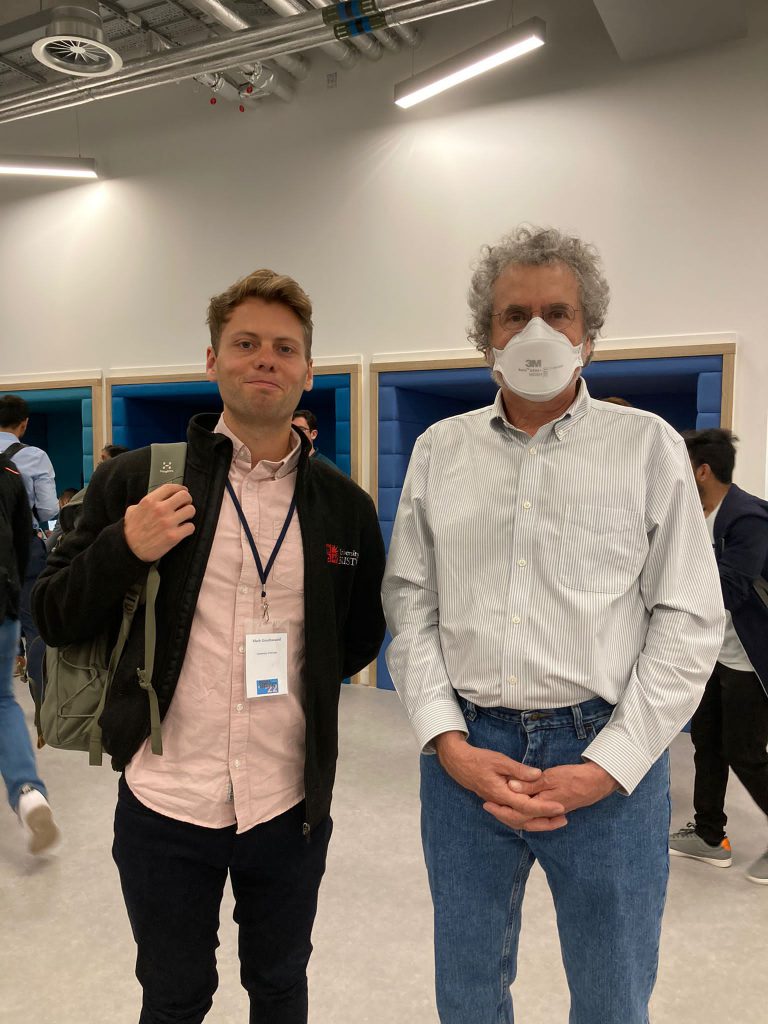 The keynote speaker for the conference was Neil Gershenfeld who is the director of MIT's Center for Bits and Atoms, and also the founder of the fab lab movement. A TED talk of his was an inspiration for Mark's PhD on the democratisation of design. It was great to have the opportunity to discuss the outcomes of this research in person.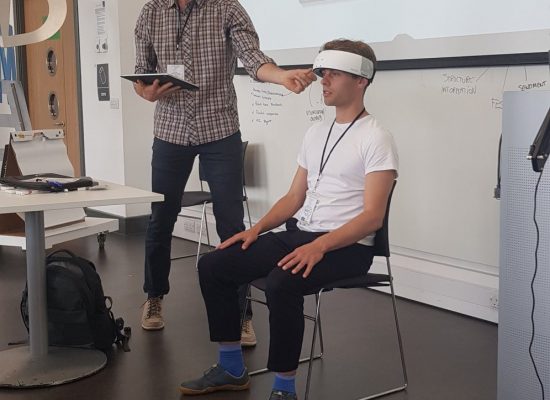 Workshops were held across the weekend where new tools and techniques were demonstrated along with a discussion of research direction and priorities in these areas. The workshops really help us share knowledge and best practices as well as improve the methodological rigour of our future studies.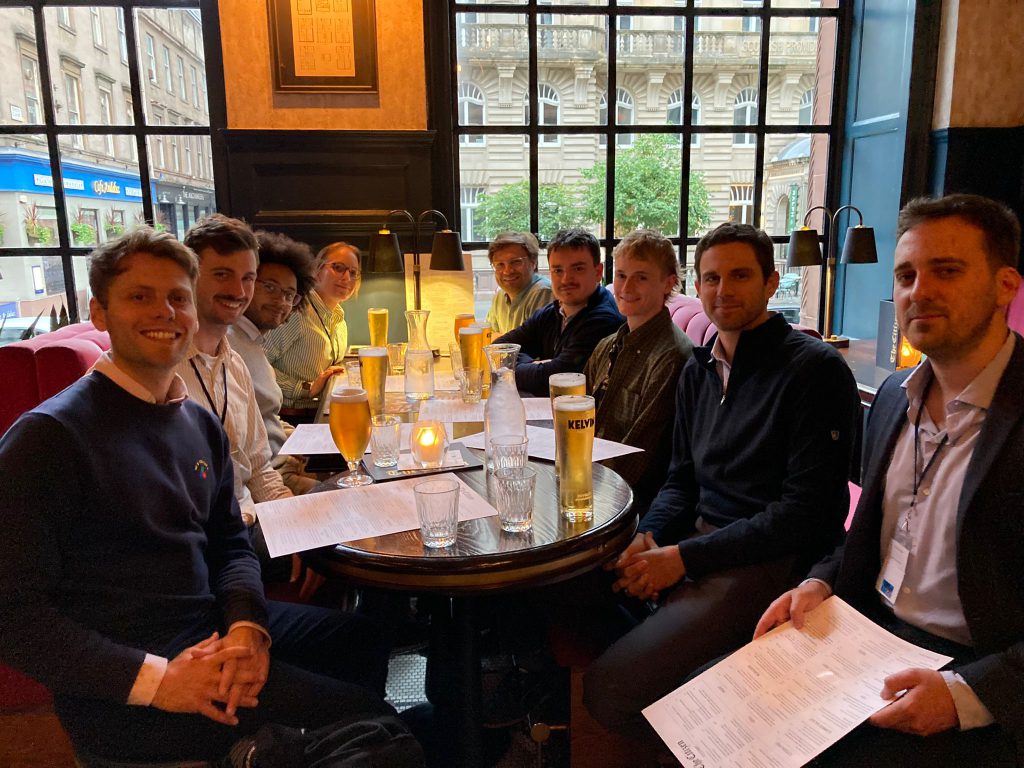 And after a few long days of intense academic discussion, Glasgow welcomed us with open arms with some fantastic restaurants, incredible architecture and culture. Thank you University of Strathclyde for hosting a fantastic event and looking forward to DCC'24 in Montreal.