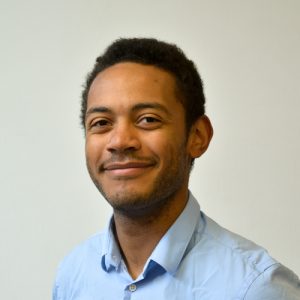 Peter Rosso BEng
Peter is a postgraduate researcher in his 1st year of a PhD.
Graduating from the University of Bristol with a bachelors' in Mechanical Engineering, he then went on to work on a feasibility study sponsored by Airbus focused on analysis of engineering drawings. He started his PhD in 2017 within the Design and Manufacturing Futures Lab, working on reconstruction method and drawing analysis.
Outside of engineering, he is a keen a climber and mountaineer. Mountain Leader trained, and he is currently on his Rock Climbing Instructor qualification. Peter loves from climbing brings him to climb the local Avon Gorge, to mountaineering in the Alps.
Research Interests
Reconstruction
Image Processing
Understanding
Projects
Editability of CAD models – reDesign with Refactoring – The main area of research and topic of Peter's Thesis
3Dimensionalisation of Legacy Data
Latest Publications
Recent Posts
New Conference Papers – International Conference on Geometry and Graphics

-

In August I will be presenting at the 18th International Conference on Geometry and Graphics (ICGG), held in Milan, Italy. The peer-reviewed papers which have been accepted are: From Orthographic Drawings to Editable Models of Simple Solids using "Reconstruction-Recomposition" coupled with Feature Recognition: explores reconstruction of parametric models using Fusion… Read More