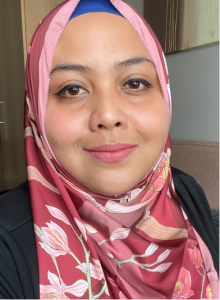 Dr Kautsar Ramli is a research associate for BAM. Her research interests mainly lie within the fields of business management and entrepreneurship and their implications to policy, practice, and society. Her previous work includes UKRI-funded research project on the impact of COVID-19 on British high-growth firms and roles of institutions in entrepreneurship in the context of emerging economies.
Kautsar works a lot with other world-renowned Entrepreneurship scholars in examining enterprise policy and culture, business resilience during a crisis, and other social aspects and value of entrepreneurship. She graduated from The University of Leeds and was awarded the Dean's Prize for her achievement in PhD.
Kautsar is an avid believer of the importance of the practical aspect of entrepreneurship when it comes to both teaching and research. She is also a 'pracademic', an academic with an entrepreneurial background. Kautsar has recently been endorsed as an Exceptional Promise by The British Academy for her academic performance in 2021.
For further details, please email her at kautsar.ramli@bristol.ac.uk
The DMF lab welcomed The Product Partnership and representatives from the four founding companies: Amalgam (https://www.amalgam-models.co.uk/); Cubik Innovation (https://www.cubik-innovation.co.uk/); Realise Design (https://www.realisedesign.co.uk/) and Newicon (https://newicon.net/) to an evening technology showcase and demo. The evening included state-of-the-art tech demonstrations followed by the obligatory beer and burgers. The research/tech demos included: Exploring the neurocognitive differences between digital […]
See all our news