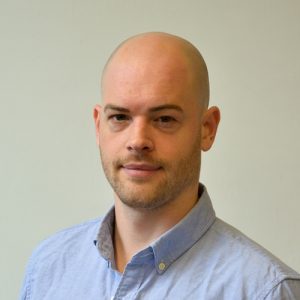 Owen Freeman Gebler MEng MIET
Owen is a research engineer (EngD) working on applications of condition monitoring techniques to rotating machines to support improvements in maintenance effectiveness, in collaboration with Stirling Dynamics. His research interests lie in the areas of condition monitoring, maintenance and signal processing for industrial applications.
Prior to commencing the EngD programme he spent 2 years working as a simulation and control engineer for Stirling Dynamics, focusing on the application of physics-based models to support condition monitoring of industrial equipment.
He completed his undergraduate studies at the University of Bath, where he gained a masters' degree in Integrated Mechanical and Electrical Engineering (IMEE).
He is a full member of the Institute of Engineering and Technology, as well as holding the title of Certified LabVIEW Developer.
He can be found on LinkedIn and ResearchGate.
Research Interests
Condition Monitoring
Signal Processing
Fault Detection
Maintenance
Prognostics
Dynamics and and Control
Robotics
Autonomous and Intelligent Systems
Latest Publications
Recent Posts
Annual Writing Retreat

-

Next week the DaMF lab shall be conducting its annual writing retreat, with 12 members of the lab attending. This year's retreat shall take place at the Beach House, Exmouth, following on from a successful retreat there in 2017. So, expect to see a plethora of publications emerging in the… Read More
European Conference of the Prognostics and Health Management Society 2018

-

I shall be attending the 4th European Conference of the Prognostics and Health Management Society, to be held in Utrecht, the Netherlands from 3-6 July, 2018 (PHME 2018). At the conference I shall be presenting some of my work, focusing on the results from a body of testing conducted last… Read More